---
Your 2021 Randall Award Nominees
---
Gary & Joyce Clark
Sunset Promenaders
Nominated by Tualatin Valley Council
Gary & Joyce have been active in the square dance world since they married in 1987 and took square and round dance lessons.
Gary & Joyce have been presidents of the Sunset Promenaders for 14 of the last 30 years. They served as Vice-Chairman of Ways and Means for the 54th National Square Dance Convention in 2005.
In 2004,Gary & Joyce were awarded the TVC Recognition Award for outstanding achievements in square dancing. They have served as President, Vice President and State Delegate of the TVC. They were Chairman of the 2007 Summer Festival, served as 1st Vice President and are currently President of the Oregon Federation.
---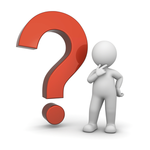 Gary & Norma Sohn
Braids & Braves
Nominated by Mid-Willamette Area Council
Gary & Norma Sohn have been dancing for 46 years, off and on. They have served as President, Secretary, Publicity, and Website for their club, the Braids & Braves. They served on both the 43rd and 54 National Square Dance Conventions in Portland. They have served for 3 Oregon Summer Festivals and 6 Mid-Winter Festivals. They have been President, Vice President, and State Delegate for the Mid-Willamette Area. They have been Membership Chairman and Publicity & State Reporter for the Oregon Federation. They are always first in line when there are demonstration dances at state and local fairs, parades, festivals, and residential care homes.
---
Wayne & Debbie Weaver
Nominated by Rogue-Sis-Q Council
Wayne Weaver has been calling for more than 50 years, and dancing longer than that.
Wayne has been president of the Rogue Valley Callers and Cuers Association. He has been involved in the Diamond Lake Festival every year since it began, acting as Chairman several times. He sets up the floor and sets up the many buildings that are required. He was the Caller Program chairman for Summer Festival 2018.
Wayne has donated his time and equipment time and time again over 50 years at demonstrations, parades, festivals, retirement homes, schools, and filled in for other callers when they were unable to fulfill those obligations. Wayne has mentored many new callers.
Wayne has been a positive example for square dancing, always making it fun and welcoming to newcomers, visitors, and experienced dancers young and old. Wayne has been instrumental in teaching new dancers and mentoring new callers.